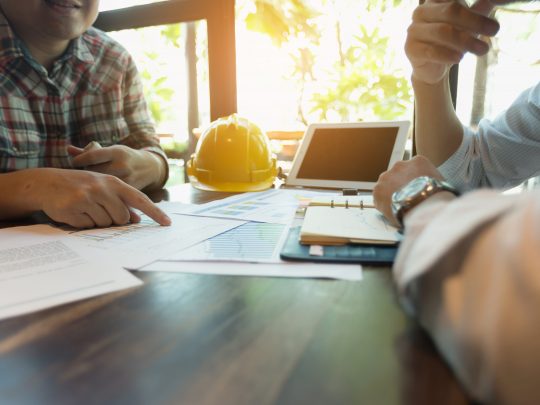 What is Content Writing?
Content writing is the practice of preparing value-added content pieces that educate the readers, improves branding, solve the confusion, and pulls the prospective customers towards the end of the buying funnel.
Different types of content have unique formats of writing, and content writers must always equip themselves with the techniques of writing to ensure they come up with outstanding content for digital marketing.
For one to become a most-sought content writer, they must be ready to put in more effort into the work. Every content writer must have some research skills to ensure their content is original and high quality.
The essence of content writing is to provide reliable information to a target audience. Therefore, before writing anything, professional content writers must research widely to provide their audience with valid information.
Since every form of content has a unique style of writing, a content writer must, therefore, equip themselves with the different styles to come up with opinionated content. Additionally, the content must be engaging enough to capture the audience's attention.
Types of Content Writing
If you are looking forward to choosing the right type of content writing that you can invest in for your marketing campaign, you don't have to look anywhere. Below are some of the most common types of content writing that you can venture:
Ghostwriting: in this type of content writing, you hire someone to write you quality content, pay them, and retain the copyright over the content. In this type of writing, both the writer and the person hiring them benefits.
Press Release Writing: A press release is the most common type of content writing that most companies use to create brand awareness. If your company is launching a new product or you intend to announce some latest development in company management, you can come up with a press release and publish it in a magazine or newspaper to connect with your target audience. You can also publish a press release on different social media platforms to drive more traffic to your website.
Business Writing: This is a form of writing that professionals in a business or company use for internal communication. Examples of business writing include internal memos, official email, and reports.
Research Paper Writing: It is a special type of content writing that requires you to have a deep understanding of the subject you want to write. Before you can publish your research paper on a journal, it has to be evaluated by a Ph.D. holder.
SEO Copywriting: In this type of content writing, you are simply creating content that can help websites rank at the top of SERP and drive more traffic. You have to include some keywords and internal links on the content to make it SEO-friendly before you can publish it on the internet.
Social Media Writing: In this form of content writing, you come up with content that you can post on social media platforms to educate and inform your target audience. The objective of social media writing is to create content that can initiate a conversation so that the audience can engage with your brand by liking and commenting on the post.
Technical Writing: It's about coming up with detail-oriented content like FAQ about products and instruction manuals. To create technical content, a writer must have in-depth knowledge of the subject.
How to Get Content Writing Jobs
You can get content writing jobs a few different ways. It's best to reach out to companies directly or to apply for freelance content writing positions that are advertised on websites like Indeed.com. Applying to posted calls for freelance writers can be a good way to know which companies are looking for new writers. However, companies that post these ads end up with hundreds, if not thousands, of applicants, which can make it difficult for new content writers to obtain their first clients.
Contacting marketing agencies, content writing companies, magazines, and other companies that put out a lot of content can be a more effective strategy for many writers. The editors at these companies might be too busy to put out an advertisement for new writers and there will be fewer applicants with whom to compete. Fortunately, you don't need many clients to become a full-time freelance content writer. Many writers have enough work with only a handful of regular clients. If you're going to charge your clients by the hour instead of per word, using freelance time trackers like Traqq can be a great way to calculate your work hours and show your clients proof of your hourly work.
Best Paid Content Writing Tools
The following tools make it easy and affordable to become a freelance content writer. While there are probably ways to get by without paying for these writing tools, the alternatives may take more time and cost you clients.
Grammarly reviews your work for spelling, grammar, and sentence structure. It's free to use for these basic features through the browser-based system. The premium version checks for additional criteria, such as plagiarism and passive voice. Since writing errors can cost you a client relationship, this is well worth the annual fee.
You can access Google Docs for free. For some clients, this is enough. However, the industry standard is .docx files from Microsoft Word. To open client files and to properly format documents, you will need a licensed copy of Microsoft Office.
Creating your writer's website on WordPress.com is easy and affordable. Most freelance content writers don't need to invest their money on a large custom website hosting provider. A WordPress.com page on a domain you own is enough to host your writing portfolio, biography, and contact information.
How do I start content writing?
1. Enrol in a course
2. Practice your writing talents
3. Develop complementary skills
However, there are other skills that can come in handy, and improve your chances of getting the attention of potential clients. For instance, you'll need fantastic communication skills to interact with clients and companies you work with.
4. Find your niche
Focusing on a specific area of specialization could mean you work best for companies in the healthcare or technology industry. The more you focus on this space, the more you develop your reputation and attract potential future clients.
Alternatively, your niche could involve looking at a specific aspect of content writing. You might be particularly good at writing engaging blog posts, creating social media content, or producing whitepapers for technical companies.
5. Build your experience
The best way to begin building experience as a content writer is to create a portfolio of work you can share with your employers. These are basically examples of your content, in the form of ad mock-ups, blog posts, and social media campaign ideas.
Contributing to reputable sites, even if you don't get paid for it, will help to demonstrate your writing skills. You can also consider offering clients a discount price in exchange for a review when you finish their project.
How Much Do Content Writers Get Pay?
Content writing can be a highly engaging and satisfying job role for many people. It's an exciting career, with plenty of opportunities to be creative work with new people, and develop your skills. However, it also requires significant dedication and hard work.
Alex Chris is a digital marketing consultant, author, and instructor. He has more than 18 years of practical experience with SEO and digital marketing. Alex holds an MSc Degree in eCommerce and has consulted with Fortune 500 companies in different industries. He blogs regularly about SEO and Digital marketing, and his work has been referenced by leading marketing websites. Connect with Alex on Twitter and LinkedIn.
What is the workplace/work environment of Content Writer like?
Content writing jobs are research-based jobs that can be easily carried out from the desk. Most parts of the content writing career can be covered from the desk itself. Although depending on the niche one is working on, one might be required to schedule interviews, and travel to certain places in order to collect facts and figures. Mostly, content writers work in corporate industries i.e. spending most of their time in the office over their desk.
Does Content Writer require travelling?
Not Likely
Generally, in the content writing career, one does not have to travel. Though a few times employees might be required to visit a particular place or talk to a particular group of people in order to know the pragmatic scenario depending on the domain of content writing. Travelling totally depends on the niche one is working on. For instance, content specialists working in a travelling domain will be required to travel intensely whereas one working on a normal niche might perform his/her role from the desk itself.
Employment Shifts
Full Time, Part Time, Hourly Basis, On Call, Work From Home
The work can be done remotely, though it depends on the requirements and specifications of the content writing jobs. Jobs for content writers in India have been classified into various categories and depending upon the category/domain one is working for, the requirements and specifications for content writers are decided. There are plenty of business models that hire for content writing jobs to work from home, whereas there are organisations that provide jobs on a full-time basis. Hence, the shift details are uncertain and vary according to the roles and responsibilities one is required to fulfill.
Employment Nature
Contractual, Permanent
Content writing industry holds jobs on both contractual and permanent basis. There are plenty of writers working as freelancers on a contractual basis and also there are full-time employees working for a particular organisation in the career as content writer.
Work Place
Home Office, Office
Presence in Geographical Area
Urban, Semi-urban
Generally, in the career as a content writer, individuals work in corporate sectors which are located in tier-1 cities i.e. urban areas. However, there are plenty of content writers who work remotely and hence can be found in any city around the country. The major hub of content writing is situated in New Delhi, Bengaluru, Pune, and Mumbai. Most of the third-party companies, start-ups, advertising agencies, service providers, business models are situated in these cities and hence creating a plethora of jobs for content writers in India.
Time Pressure
Not Likely
Usually, in the career as a content writer, individuals are required to work 8-9 hours a day from 9 in the morning to 5 in the evening. However, there might be cases where they might be required to work past their normal shift due to the demand for work or clients. Occasionally, they are likely to face some time pressure depending on the workload in content writing jobs.
Overtime Details
Since it is a desk-based job, the workplace is mostly situated in corporate sectors in the career of a content writer. Individuals in the content writing career path are usually not required to work overtime. Although exceptions exist and they might be required to work overtime depending on the demand for their work.
Weekly Hours of Work
Min 45 Hours
Since it is a desk-based job, the workplace is mostly situated in corporate sectors in the content writing career. Jobs for content writers in India does not require to work for overtime. Although exceptions exist and they might be required to work overtime depending on the demand of their work.
How to become a Content Writer?
Clear 10+2
Entrance Examination
Several universities and colleges conduct entrance examinations to provide admissions for content writing courses. Students are required to appear in entrance examinations to get admissions in respective colleges and universities in order to make a career as content writer. Admissions are provided on the basis of the evaluation of student's performance in the entrance examination. Admissions are also provided on the basis of 10+2 passing percentage. We have mentioned below popular entrance examinations.
Bachelor
Students are required to enroll in a bachelor's degree programme after successful completion of 10+2. A bachelor's in journalism or English is ideally preferred by employers. Candidates with a bachelor's degree in any specialisation can opt for a content writer career. We have mentioned below the popular bachelor's degrees.
Post Bachelor
Option 1 : After completion of a bachelor's degree programme, the candidates can further opt for a master's degree programme without any gap in the academic year. After completion of a master's degree programme in the related specialization, they can start working in the industry at an entry-level role.
Option 2 : After completion of a bachelor's degree programme, the candidates can start working in the industry in an entry-level role. After gaining experience of one or two years working in the industry, he or she can further opt for a master's degree programme.
Resources:
https://seosandwitch.com/what-is-content-writing/
https://contentwriters.com/blog/become-content-writer/
https://www.reliablesoft.net/content-writing/
https://www.coursera.org/courses?query=content%20writing
https://www.careers360.com/careers/content-writer